New for Old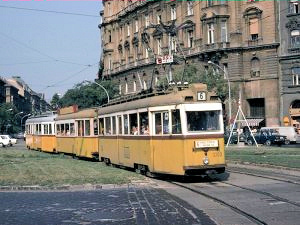 While googling around for the old Budapest pics in the last post I came across a fantastic site that matches up new and old Budapest. If you know or remember the streets of Bp, then it's a must-see site.
It concentrates on forgotten tram routes but it looks like they ran everywhere.
Click here
then scroll down and click on a street you know. For example, try
Bajcsy
to see the 49 tram rolling down the street (today it only runs from Deák Ferenc tér).